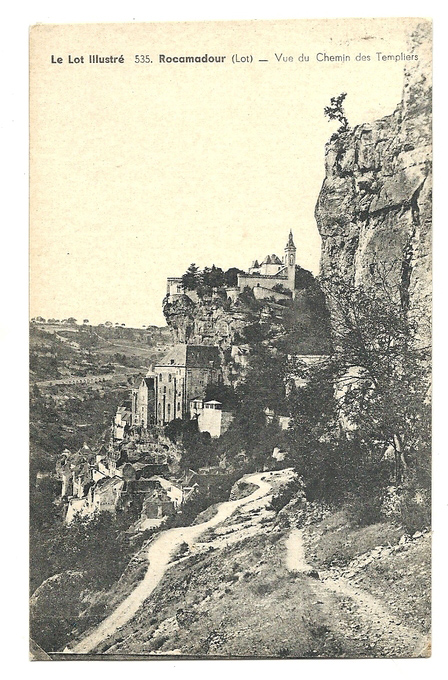 This early 20th century postcard features one of the most picturesque places in Southern France — Rocamadour (Rocamador in Occitan), located in the Lot department. The title for this image reads Vue du Chemin des Templiers (View of the Templar Road).
Apparently, the local legend has it that the Knights Templar used this road in order to gain entrance into their church without going through town. According to Charly Senet, this name, passed down through multiple, generations has been effaced within the last one hundred years. Several other names have been used instead for more recent postcards of the same place: The Bishop's Passage, The Road of the Bishop of Tulle, The Holy way.
Although the presence of the Knights Templar in this area has been documented, it is most likely that Rocamadour has never been a major Templar stronghold. It is still sad that memories of the great military Order that once so prominent are being lost in some parts of Europe.